What kind of tea drinker are you? Why is it important to know, you wonder? Serious tea enthusiasts, I'm sorry to report, intimidate the general public. What's worse, we also make our friends nervous.
This post is Part One in a two-part series. It shares a handy quiz to help you diagnose the extent to which your relationship to tea is likely to intimidate your friends. Part Two, What Kind of Tea Guest Are You?, shares advice on what to do about it.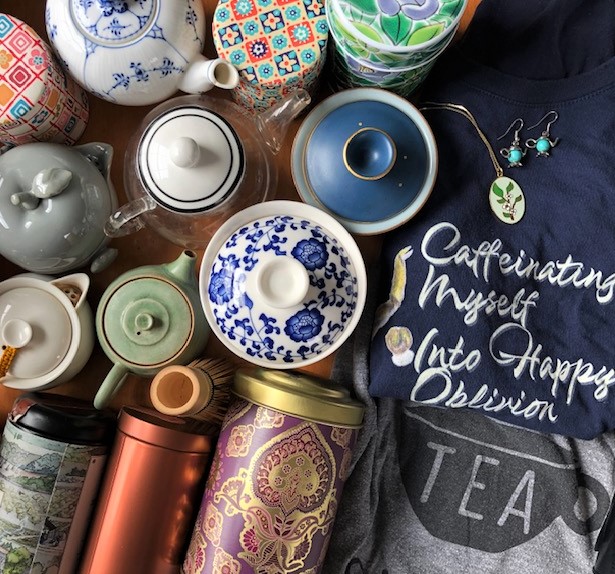 Take the Tea Drinker Quiz
What kind of a tea drinker ARE you? Where do you fall, in other words, on a scale from regular tea drinker to serious tea enthusiast? Take the quiz, below, or via this online form, to find out.
Give yourself 1 point every time you answer "yes." Add up your points at the end.
Does going a day without drinking tea seem unthinkable or at least very wrong? (-2 points if you answer "no" to this question.)
Does tea regularly topple out of your cabinets?
Is your tea stored in multiple rooms?
Do you organize your tea by region and/or type?
Do you own more than two of the same kinds of brewing vessels (e.g., more than two western teapots, two gaiwans, etc.)?
Is your teaware stored and/or displayed in multiple rooms?
When at home, do you drink loose leaf tea exclusively or almost exclusively?
Have you acquired or do you yearn for a tea tray?
Do you have or are you planning to buy a gooseneck kettle?
Do you own or are you hoping to receive an electric kettle with variable temperature settings?
Are you the proud owner of tea-themed clothing and/or jewelry?
Do you regularly post tea photos or videos on social media?
Are you inordinately fond of your small kitchen scale or do you look forward to getting one?
Do you own or look forward to acquiring a thermos with an infuser?
Do you read tea blogs, watch tea vlogs, or attend tea workshops? (Ahem.)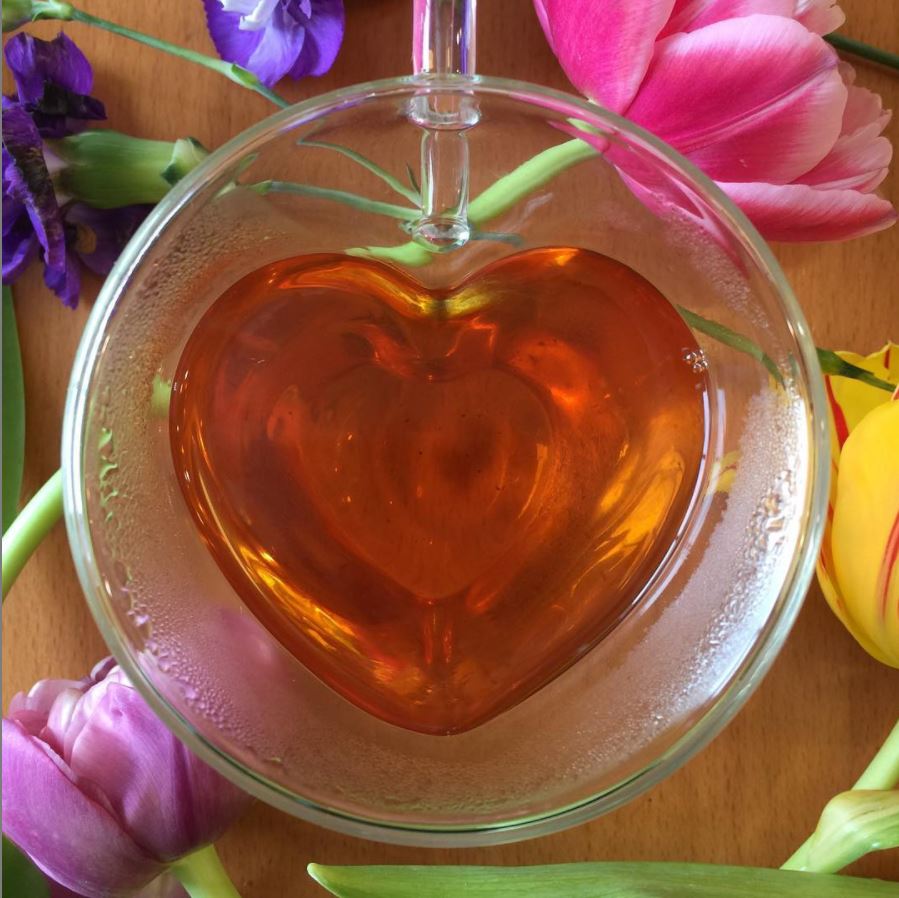 Interpreting Your Quiz Results
1-5 POINTS: REGULAR TEA DRINKER
You may regularly enjoy a good cuppa, but you are clearly in the safety zone. Tea is a part of your life, but you haven't let it encroach too much on your time, space, and energy. You're pretty easy-going as a tea drinker.
6-10 POINTS: INTERMEDIATE TEA LOVER
You are further into this tea thing than regular tea drinkers. Tea is taking up more than the typical amount of your time, space, and energy in your life compared to most others. Although you are a committed tea drinker, you haven't (yet) wandered into the serious tea enthusiast zone. The danger signs are there, though.
11-15 POINTS: SERIOUS TEA ENTHUSIAST
You, my friend, are a serious tea enthusiast. You devote A LOT of time, space, and energy to your tea. When it comes to tea, you think about it, plan for it, and probably talk about it. And, of course, you drink it. Often. Like every day. People know you for your unusually deep affection for, and interest in, tea.
What Do You Think of Your Results?
Now you know what the quiz says about what kind of tea drinker you are, do you think the designation fits? Do you disagree with any of the criteria? My main critique of this quiz is that it might not rate highly enough people who are deeply into tea and also disciplined minimalists. What do you think? I invite you to share in the comments.
Part Two, What Kind of Tea Guest Are You?, is now live. It helps you consider and frame what kind of tea guest you are. It shares how Serious Tea Enthusiasts (and even some Intermediate Tea Lovers) may inadvertently intimidate our friends, and what we can do about it.
SELECTED TEA MERCHANDISE FROM PHOTO NEAR THE TOP OF THIS POST
I bought (and paid full price) for the merchandise I am sharing details about. I'm not an affiliate and don't have any financial relationship with either of these wonderful shops. Both shops are woman-owned.